More ABCD monthly dental camps in November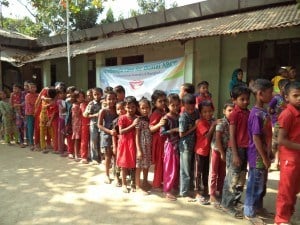 Again the team came together, to work in schools in Bauniabad, Mirpur, Dhaka, reaching 207 people total in 2 days camps.  There were 168 fillings placed, and 65 teeth extracted.  Other conditions were recorded and we are slowly building up the data collection protocols.
Dental education is provided to all in the camps, and the program will return to these locations to follow up on the care, and to continue the preventive focus.
This brings the total number of people seen in the ABCD dental program to 1417 since August 2015, a great effort by all.
---