Dental care in Nepal for those affected by earthquakes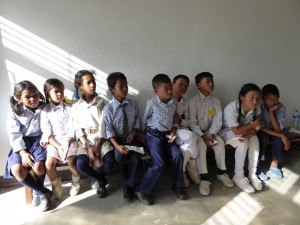 TT worked with Bishnu Shrestha and the Nepali dental team in September-October to deliver dental care to villagers affected by the recent devastating earthquakes. The project report outlines the activities and achievements.
We worked in the schools and provided dental care to the school children, their families and teachers.
The villagers are experiencing great difficulties trying to recover after the earthquakes.  The situation is not helped by border strikes stopping the importation of fuel, cooking gas and food from India, which threaten to totally cripple the country.
As winter approaches, the plumbing teams are working to complete the toilets at the Shree Jalapadevi School in Bahunepati, and Healthabitat is working on introducing earthquake resistant construction methods into the rebuilding of village houses.
The dental program will continue despite the ongoing difficulties in the country, and will maintain its focus on prevention for school kids, and basic care for their families.
---