Nepal sanitation project completed in 3 villages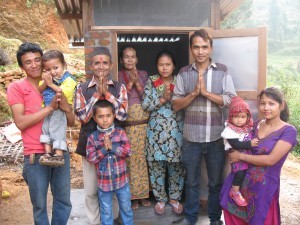 The sanitation program has completed work in 3 villages in Nepal, including hygiene and maintenance training.
There are now 49 families with biogas systems, 83 with septic systems – more than 700 beneficiaries- and 5 toilets in the Shree Kali Devi School with 400 kids.
Plus there are trained construction and plumbing teams who are using their skills to get work in other projects.
Dental programs are provided in the villages and in the village schools, by the local Nepali dental team.