Nepal teams ready for September visit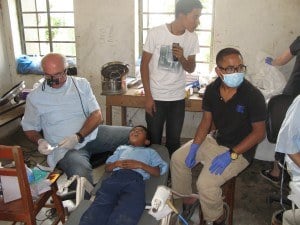 Teeth
TT will return to Nepal on 20 September to continue with dental camps and school brushing programs in the Himal Jyoti school in Bhattedanda and the Shree Jalapadevi (SJD) school in Bahunepati.
Mr Mike O'Connell from the Critical Dental Company is coming and we'll work with Bishnu and local teams.  We're hoping the political situation won't cause too many problems – the government's proposed constitution has led to strikes and stoppages in Nepal.  Tough, as the country is already struggling to deal with the effects of the earthquakes.
Toilets
HH will work with plumbers – both international and local Nepali – to continue the sanitation works in the SJD school.
Earthquake relief
We'll see where the villagers are up to in cleaning up after the quakes, and planning for rebuilding.  HH has developed methods of strengthening houses to make them more earthquake-resistant.